Summer vacation is a time to relax and take a break from everyday life and an opportunity to visit new places. Naturally, while on vacation, we are willing to try new foods. Who among us does not like to taste local foods and take a break from the familiar menu? Going on vacation does not mean that we have to give up our proper nutrition and that of the children.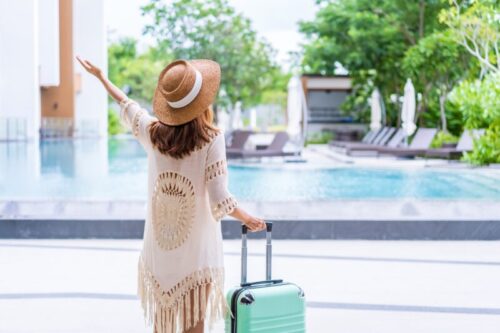 Susan Bowerman, Senior Director, Global Nutrition Training, Herbalife explains how you can travel, enjoy a healthy menu, get to know new places, and still enjoy treats:
• Is drinking healthy?
The word summer makes us think of cool drinks. Many of them are indeed tasty, but they can also be high in calories that come from alcohol, sugary syrups and juices. Therefore, avoid the temptation to overdo it with sugary drinks and replace them with drinking water or iced tea. In the hot summer days, maintaining the fluid balance is essential to replenish the water reserves that evaporate with the sweat and to regulate the body temperature.
Local recommendation– Cool and clear water is refreshing not only when you drink it – you can enjoy it at the spectacular Banias waterfall in the Nahal Hermon nature reserve. The gushing waterfall with the strongest flow in Israel drops with tremendous force from a height of about 10 meters into a beautiful pool surrounded by vegetation.
• Snacking is smart?
When you spend most of the day wandering around the city or parks, you come across an abundance of tempting snacks and street foods. But these foods are often high in calories, try to be satisfied with one or two bites and pass the rest of the dish to your travel companions. You will be less tempted if you are not too hungry, so before you go about your daily activities, eat a protein-rich breakfast and take some healthy snacks with you, such as protein bars, nuts or fruit.
Local recommendation– Since street food is a wonderful way to get to know the local culture, visit the Carmel market in Tel Aviv, which has become a popular tourist attraction in recent years. In addition to an abundance of fresh fruit and vegetable stands, the market offers bars, restaurants, cafes, and tempting food stalls offering fresh and excellent Israeli dishes.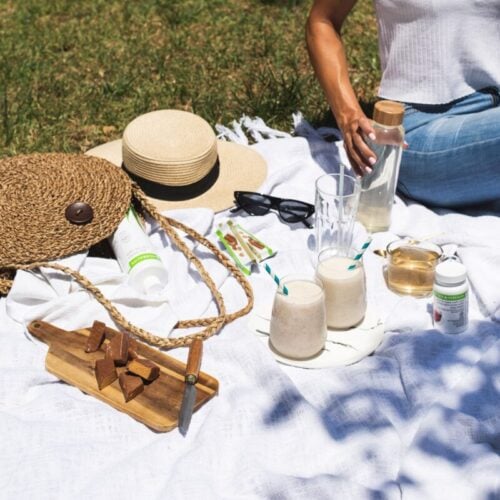 • Gentlemen's activity…
Many times, a summer vacation includes relaxing by a lake, pool or sea. Although it is recommended to rest and spend time reading, observing the landscape and relaxing, going on vacation does not mean that you should give up regular physical activity. So, take your gym shoes or swimsuit so you can take advantage of the hotel's gym or pool. Some resorts offer group classes – from yoga to water aerobics – as a fun way to get your body moving. Track the number of daily steps and prefer walking to local sites. In many cities there are also gyms that offer a card for a limited time.
Recommendation for well-wishers- Climbing the snake trail in Masada National Park will burn quite a few calories. The route climbs to a height of 350 meters, includes 700 steps and is about two kilometers long.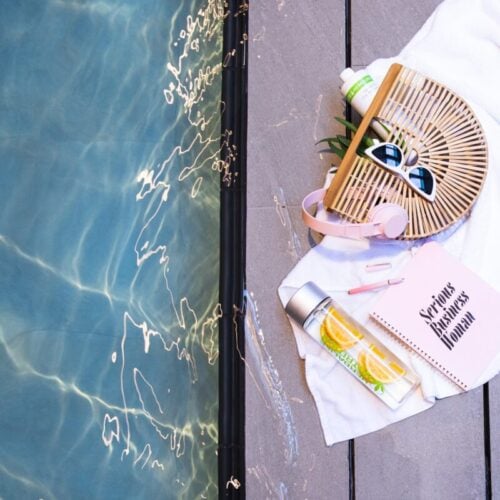 • Preference- vegetables
Instead of snacking on bread and butter or fried entrees, start each meal with a vegetable dish. Salads and vegetable side dishes are a great way to get a week of healthy food before you get to the other dishes. Try to make 50% of the volume of the meal consist of vegetables, which will allow you to taste local foods and still maintain a healthier menu.
Local recommendation– If you want to add more vegetables to the menu, visit the Galilee settlement of Amirim whose residents advocate a vegetarian-vegan lifestyle and organic farming. The settlement offers a variety of tourist attractions, restaurants and cafes on the purity of the healthy cuisine.
• Good night
While the vacation fantasy makes us imagine the most luxurious bed in a luxurious hotel room, sometimes it can also be a tent, a room with thin walls or too many family members around. Studies have revealed a correlation between lack of sleep and overeating – when we are too tired, we sometimes use food (and not always healthy food) in an attempt to increase energy levels. In addition, traveling, especially to different time zones, disrupts normal sleep patterns. Therefore, if possible, try to stick to the usual bedtime and also try to wake up at the time you are used to waking up. Use an eye mask to darken the room and earplugs to reduce noise. And if you come to breakfast when you are still tired, skip the sugary and processed carbohydrates such as waffles and pastries. Instead, drink water, coffee or tea, and prefer healthy proteins such as eggs or yogurt.
Local recommendation– For a vacation in a relaxed atmosphere, visit the Dead Sea. The combination between the desert landscapes, the turquoise color of the sea water and the green vegetation in the streams provides one of the most peaceful sights in the country. From relaxing on the beach, splashing in the mud and floating in the water or light walks in breathtaking views, the lowest place in the world offers a variety of experiences.