Today (Wednesday), the Bezalmo organization appealed to the Commissioner of Public Inquiries, David Regev, following what Chef Eyal Shani, who serves as one of the judges on the show, said on the Master Chef show.
Eli Abkasis, a religious person wearing a kippah from the settlement of Bat Ein in Gush Etzion came to the program "Master Chef" But he did not expect the contemptuous attitude towards him from the part of judge Eyal Shani. Upon entering he called him "Messianic" And later even asked him: "Why when you came to Israel did you choose to live in an extreme place that is beyond the green line?"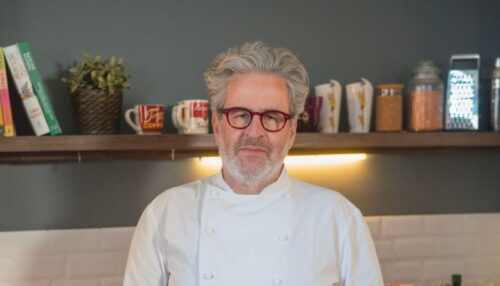 In the 'Bezelmo' organization they were outraged at the treatment the contestant received from Master Chef judge Eyal Shani and said in response that "There is no place for hatred and incitement in the Master Chef program. They demand that Judge Eyal Shani, who he called a religious person, be removed "Messianic" Lives in an extreme place. Yesterday on the MasterChef show, one of the judges called one of the participants a religious person, a messiah, without saying anything before, in addition he claimed that because he lives in a settlement he lives in an extreme place."
In the complaint written by Shay Glick, CEO"To 'Betzalmo' the ombudsman wrote: "This is an attempt to insult and hurt any religious person. or a resident of Judea and Samaria. to underestimate him and his faith and his place of residence and his way of life. There has never been a judge on a TV program who dared to harm a Muslim or Christian person in this way because of his religion and belief, or his place of residence. I urge you to impose a huge financial fine on them. And to make it clear that there is no tolerance for harming people based on their religion, belief or place of residence."