The Colombian singer Maluma who will perform the fan song of the World Cup in Qatar blew up tonight (Mots"Q) Interview with the reporter Moav Vardi from Mecca 11.
Verdi asked Maluma about the accusations against the Qataris about the violation of human rights in the country: "People think: Maluma, don't you have a problem with the violation of human rights in the country?".
Maluma answered him: "Yes, but it's something I can't solve. I came here just to enjoy life and football. It's not something I should interfere with. I'm only here to enjoy my music and the beautiful life and football".
Verdi did not seem satisfied with the answer and continued to ask: "But you can understand people who will say that by your very presence here you are helping to beautify (whitewash) the situation".
Maluma did not seem satisfied with the investigation and asked the producers: "Do I have to answer this question?".
Behind the scenes voices were heard telling Maluma that he should not answer the question. At this question Maluma got up and left the interview. On his way out he said he would survive "Rude".
Verdi answered: "Why am I rude? I just think that's what people say and think". And thus the interview ended.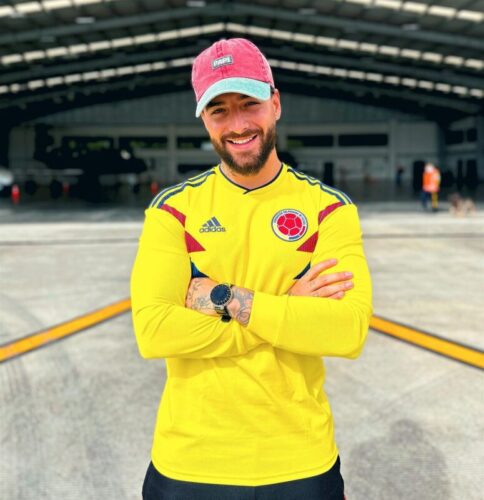 circulated on social networks. Use according to Article 27 A of the Copyright Law.
We respect copyrights and make a great effort to locate the copyright holders of the media content that comes to us. If you have identified in our publications a photo in which you own the rights, please contact us in order to give you proper credit or alternatively to stop using it. For inquiries via email"To: [email protected]