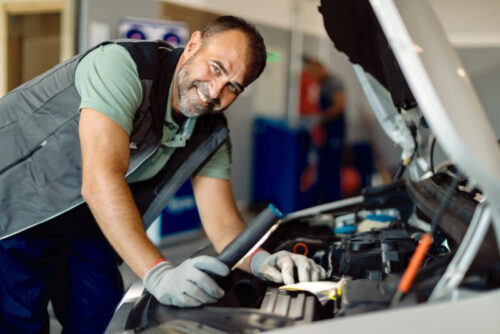 When renting a car, you have plenty of options, as there are many categories of models and sizes. There is no need to rush and take the first car you notice on the car rental company's website and it is not certain that you should necessarily choose the big car just because it is a brand you know. Yes, it may be a mistake to rush into renting a large family car, without checking other options. Pay attention to the important advantages of renting a small car. Do not rent before you are updated on the following aspects.
Easy to drive and perfect for urban driving
You may need the rental car for a relatively short period of time. This means that there is no point in choosing a vehicle that is too large and elaborate, too complicated, that will make it difficult for you to drive. The small vehicle is perfect first of all for the reason that it is easy and comfortable to drive. But it is especially convenient for handling in a dense urban and urban environment, which characterizes many areas in the country. If you need a car for traveling in congested areas, in narrow lanes, in places where high maneuverability is required, renting a small car brings with it a great deal of comfort. Important tip: at the beginning of the trip in a rented car, be sure to drive more slowly and carefully than usual. When you feel that the vehicle feels right under your hands, you will be able to drive more freely and more safely.
Affordable price and especially worthwhile
Beyond the fact that it is very convenient to travel and maneuver in small vehicles, there is also the clear and distinct advantage of costs. Mini car rental is offered at extremely affordable prices. It is much more convenient in terms of costs, compared to all other vehicle categories. If you are looking for a profitable deal from the financial point of view, this is the solution that you should seriously consider. It is understood that there are other elements that affect the rental cost. For example, new or young drivers may be asked to pay an additional price (for insurance). But it exists in all types of vehicle categories. Bottom line, a compact car costs accordingly in a rental deal. Important tip: if you need the car for a few days, inquire about a multi-day or weekly rental deal. Some of the rental companies give nice discounts as part of renting for several days in a row (ie the price per rental day will be lower).
Less expenses due to low fuel consumption
Fuel prices are on the rise all over the world, but in Israel the prices are even higher due to the high taxation. The fuel component is certainly significant in rental costs. Car rental that they are also economical in fuel consumption is an important and even necessary decision, given the high cost of living in Israel. It goes without saying that the more you have to drive the rental car, the more significant the fuel expense component becomes. Compact vehicles consume less fuel per kilometer. These are lightweight vehicles, so you won't have to visit too many gas stations along the way. Important tip – make sure to return the car to the rental company with a full tank of fuel (as you received it). Otherwise, you will have to pay for refueling fees and a service fee.
Easy to park, no need to get in trouble
Another important advantage that everyone who rents small cars will enjoy is the convenience of parking. Apart from the comfort of maneuvering in a crowded urban drive, easy "start" with the small vehicle for parking spaces that a larger vehicle will not be able to enter. In light of the parking crisis that is getting worse and worse, this is a noteworthy consideration in every car rental.
In conclusion, renting a small car has many advantages. It may be less suitable for large drivers and less suitable for those who need a vehicle with a large trunk (for a trip, for example). But if you need an economical vehicle, easy to drive, easy to park and easy to maneuver anywhere, this is a good, requested and particularly affordable solution.