There is growing speculation that the trampling incident that happened in Be'er Sheva this morning (Thursday) was a trash incident"a deliberate
In the incident, the vehicle went on the sidewalk and ran over an 18-year-old young man who was moderately injured and was taken to Soroka Hospital.
The commander of the Negev region, Sub-Commissioner Nachshon Nagler, conducted a situation assessment at the scene of the incident, and assigned the investigation to the central Negev unit.
All directions of the investigation are being examined, but Nagler said that this was a deliberate incident. Now they are checking whether this is an incident with a criminal or nationalist background.
The suspected driver, who was detained for questioning at the police station, posted videos on TikTok in recent days in which he said that Jews threatened his life. This may actually be the motive, he claimed that a Jew threatened to shoot him in the head and said that the Bedouin residents must be prepared for anything.
He ended the video with the words: "You will respect us, we will respect you. Don't respect us – you will suffer. It is not a threat, but we are on our own for our lives and our dignity, we are ready to give up our lives. That's what I'm saying".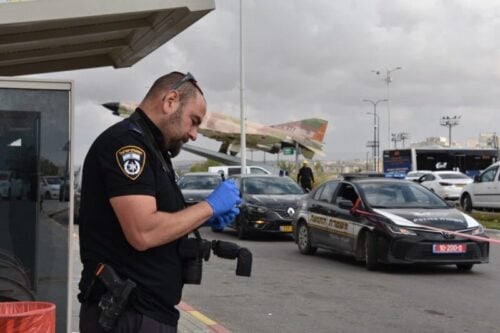 circulated on social networks. Use according to Article 27 A of the Copyright Law.
We respect copyrights and make a great effort to locate the copyright holders of the media content that comes to us. If you have identified in our publications a photo in which you own the rights, please contact us in order to give you proper credit or alternatively to stop using it. For inquiries via email"To: [email protected]
An 18-year-old was hit by a car in Be'er Sheva – suspicion of littering was investigated"p View the documentation