Last night (Wednesday) Yuri Volkov, 52, was stabbed to death while crossing a crosswalk with his wife in Holon.
Today (Thursday) the widow of the murdered man, Lena Volkov, tearfully told what happened. She said that the two were crossing a crosswalk in Holon when the scooter rider who stabbed her husband went through a red light while theirs was a green light. Lena said: "I saw that there was something wrong with him". She said she took a picture of him in order to alert the police about him later. The rider turned to them and told her to delete what she had taken, Mashiori came to her aid and told the rider to leave the place, the rider stabbed Yuri in the chest with a fatal blow and ran away.
The police are now looking for the aggressor and are focusing their search in the Holon, Bat Yam and Tel Aviv area.
The investigators are assisted by technological means and carried out telephone tracing in order to locate the suspect in the murder.
A police officer in the Tel Aviv area said: "We will get to him. We will not let him slip away. This case is the highest priority for us […] I believe that in the next few hours we will know who committed the murder".
However, there is a fear in the police that the murderer may flee to the territories of the Palestinian Authority or will try or perhaps succeeded in fleeing to Israel"To.
Volkov and his wife are long-time employees at the Ichilov Hospital and Yuri was stabbed a few hours before the start of his shift.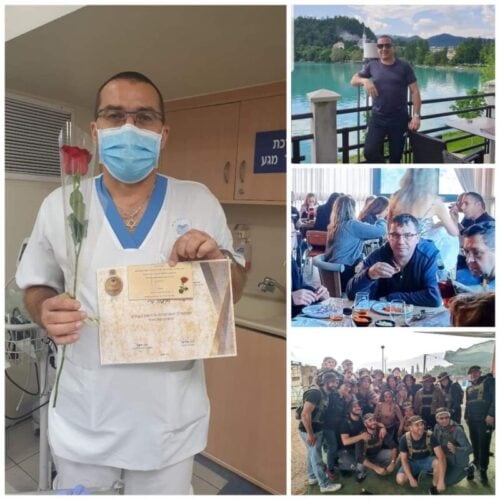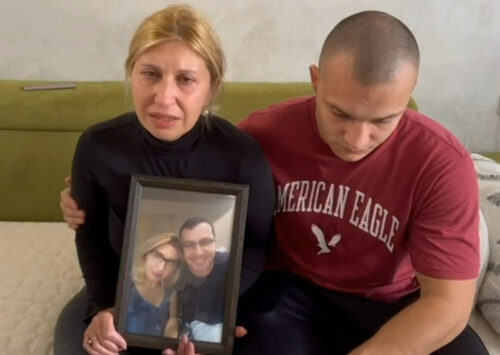 Violence in Holon: the murdered – Yuri Volkov, a long-time Ichilov employee