We have all collected traumas in our lives, even if these are hidden in the subconscious and are not clear to us. These traumas have severe emotional costs that can even affect the body, with pain and unwanted medical conditions.
How do we get rid of our traumas permanently? How do we avoid anxiety, stress, negative thoughts and the negative impact of past traumas on our lives today?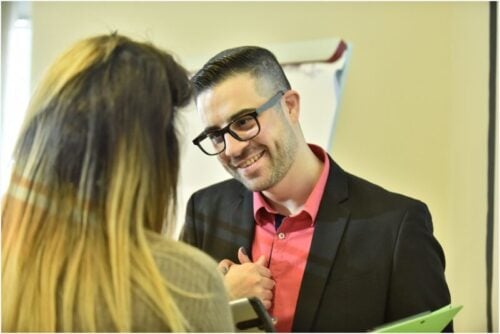 We conducted a review for the Israeli master in the field, Don Shaul. Below are the conclusions
"Traumas are hidden in our subconscious that affect our results in life"this is what I hear when I sit in front of one of the senior instructors at the center "Clearing Center" – A chain of centers active in Tel Aviv and Haifa.
"We sometimes imagine stressful situations and live with a lot of negative thoughts. The direct result is fear and insecurity. It is true that this begins in the soul, but if we do not take care of our traumas, it will quickly spill over into physical failures, diseases and chronic pain".
in a central network "Clearing Center" Under the leadership of Don Shaul, we aim to improve the quality of our lives, the results we want to achieve. We decided to conduct a review for Don Shaul.
"Clearing Center", founded by Don Shaul is a pioneering center in the field. The in-depth method "LifePower"which is used in the centers, provides a smart, efficient and fast solution to the internal barriers that hold us back.
The center conducts courses at a personal pace, and personal training. The emphasis is on releasing traumas, fears, anxieties, negative thoughts and pressures permanently. Hundreds of students visit the centers and participate in courses and personal training every week.
The team of skilled trainers are happy and kind. They also came as students at the center and after discovering that their mission is also to help people improve their lives, they went through a long and in-depth training on their way to work in the field. The goal of the coaches at the center is to develop interpersonal communication in the clients, build self-confidence, release deposits from the subconscious and improve self-worth.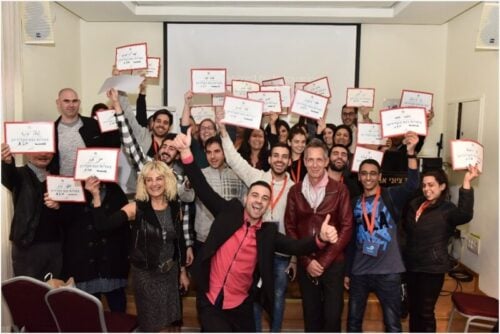 The highlight of the process is the"Clearing" that releases traumas, sediments and internal barriers. These deposits lead to stress, anxiety and irrational fears. The training method b"Clearing Center" Helps to get rid of past sediments and traumas permanently through courses and personal training.
When we conducted an audit for Don Shaul, we found that the majority of the public was exposed to him through social networks and through online conferences focused on Zoom, which he holds and in which he provides many details about the process and its goals.
From here you can continue with a personal training set or a course. There are also short experience courses such as "The secrets of the subconscious"for relatively little money.
When studying the process of"Clearing", buy tools that help say goodbye to traumas and obstacles. The training provides a tremendous experience and is followed by a comprehensive personality diagnosis that produces a personal action plan.
Customers choose a personalized route. From that moment the process of internal change begins and an opportunity to learn training in the field opens later. We also found books of the LifePower method at the center, which the center succeeds in mediating for us in a clear and easy way.
Don Shaul: "We share the highest goals of man – to release barriers, to realize more than one's personal potential and to change situations forever so that they do not return. We have a precise method that works, to get rid of barriers, traumas, fears, anxieties and negative thoughts. In order to get rid of anxiety permanently, you must uproot the matter from the root that is in the subconscious. Pills or gimmick methods will not help in the long run. Mental pain almost always leads, if allowed to continue, to physical pain and disease. There is a tremendous loss when our abilities and goals in our lives are not fulfilled. Our success goes away because something is stuck in the subconscious. There is a way to neutralize this course that dictates our lives without us controlling it. The traumas we experienced from childhood are collected in the subconscious and affect us negatively. The selection of techniques we use b"Clearing Center" Includes dealing with traumas and sediments from the past. This is how we empty the negative emotions and clean the source of obstacles from the root. Often it is also discovered that a trauma is built on top of another unconscious trauma in the subconscious, but this is also dealt with in the training session. The training only ends when the person can stand in front of the trauma and look at it comfortably, without it triggering uncontrollable negative emotions in him, until he feels comfortable in front of the trauma or the sediment, or felt relief or reached a new insight into life".
Each session ends with a significant achievement and progress. Each person walks through his process at his own pace. There are hundreds of techniques in the method that allow an easy and liberating entry into the track.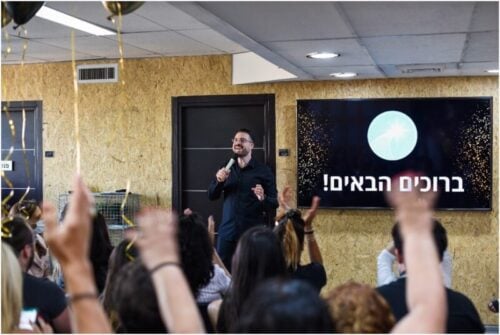 According to the trainers at the center, those who come to"Clearing Center" He is a person who has chosen to make a fundamental change in his life and is ready to devote time and attention to it. to the center "Clearing Center" of Don Shaul, come children, adults, secular, religious and people of all sectors. Business people who understand that the combination of spirit and matter is inseparable, and want to be in their sharpest and most successful state to improve their businesses, also visit the center every week.
The next step for Don Shaul is to bring together as many people from Israel and the world as possible with the method, so that they can realize their inherent potential. Don Shaul strives to bring as many people as possible to a state of "clear"that is, a person who has cleared the harmful effects of the traumas in his subconscious.
For your convenience, we have placed here a link to the upcoming online conference, with Don Shaul.
https://bit.ly/DonSchaulOnlineWebinar