Dozens of yeshivas from all over the country, along with hundreds of people, are expected to participate in a special emergency prayer this evening (Sunday) for the healing of the head of the Har Hamor yeshiva, Rabbi Mordechai Sternberg, who has been ill, and in recent days his condition has deteriorated.
In a special way, Rabbi Asher Weiss from the rabbis of the ultra-Orthodox community addressed in a video: "For every Jew, wherever he is, to pray for the healing of my soul friend, Rabbi Mordechai Sternberg, who needs complete healing and whose life is in danger".
The committee of the Rabbis of the Good Ha'aretz Tova, which unites the senior rabbis of religious Zionism among them: Rabbi Chaim Druckman, Rabbi Dov Lior, Rabbi Zalman Melamed Rabbi and Rabbi Jacob Ariel, also addressed a letter and call to the public to ask for mercy for the Rabbi's treatment. "It is worth making an effort in prayers for his complete healing"
The organizers responded: "Following the worsening of our father Mo's condition"Rabbi Mordechai ben Rivka Sternberg will gather for prayer at the Western Wall this evening in the presence of rabbis, yeshiva leaders, and thousands of your people Israel at 21:00. And God Almighty will not tire of the prayer of many."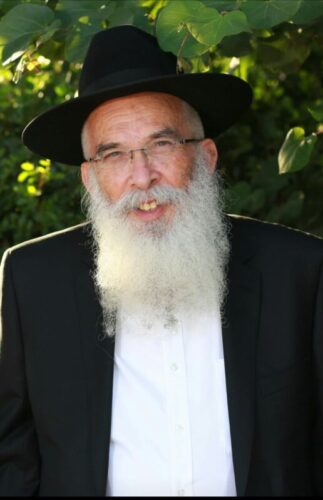 Prayer for the healing of Rabbi Mordechai Sternag Shalit'a (1)