Whether you're moving house for the first time or you've done it several times already, there always seems to be a never-ending and annoying list of chores for moving day. If you also feel busy before the move, you should know that you are not alone. It is a complex process that can disturb the peace of mind of the calmest people.
At the same time, it is possible to reduce the stress significantly and move in a much more organized and relaxed way, if only you are organized and plan the move in the right way.
When you are organized, prepared and know what you are going for, it will be easier for you to understand what to expect and deal with the pressures of moving house better.
Moving soon? We have put together a number of ideas and tips that will help you organize yourself better and move like adults.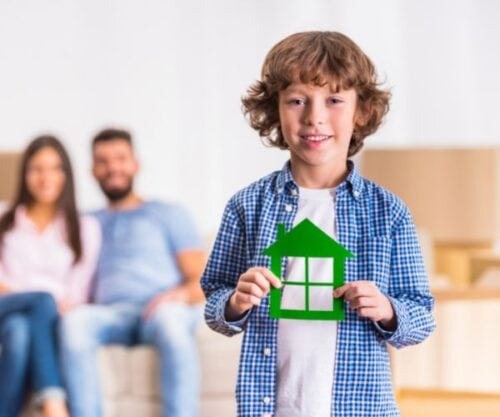 Preparation is the key word in any move
The more prepared you are for moving, the smoother the process will go, especially if you are moving for the first time. Keep in mind that every transition includes different challenges that we have to face, so it's best not to leave things to the last minute if you don't want to be stressed.
If you are people who tend to do everything at the last minute, try to outdo yourself this time and try to be as organized as possible, work with organized lists and prepare yourself a checklist of all the things you have to do at an early stage of at least 6 weeks before the move.
Hire a moving company or do everything yourself?
Decide on a day when you are free to move and take time off from work for all the arrangements. After you have decided which day you will move, you must decide whether to hire a moving company or do all the moving tasks yourself.
Hiring a professional moving company is an option worth considering and worth your investment. The great thing about hiring a moving company is that it comes with a truck and a team of movers that will save you all the physical tasks and help you get through the move with ease. At the same time, despite all the promised help, not everything is rosy and finding a moving company is a challenging task.
We recommend that you do a price comparison between several different price offers to choose the company that suits you best. Today there are websites that allow you to do this easily and find a moving company that is available for moving in your area. All you have to do is enter the details of the move in the appropriate form, and the website will connect you with recommended transport companies. The companies will provide you with a quote and you will choose the company according to your needs and budget.
Self-transportation, on the other hand, will require more effort and a suitable vehicle, so it is suitable for those who have the physical strength on the one hand and a small apartment with few belongings on the other.
We got organized with all the necessary equipment
Once you have found a moving company, you need to purchase packing equipment and cartons so that you can pack and protect your belongings during the move. There are transport companies that will provide several cartons for a fee or for free, but in order to enjoy a perfect solution that includes everything you need in sufficient quantity, it will be necessary to purchase the packaging materials and cartons independently.
Nowadays it's really easy because there are online sites like 'Everything for the carrier' who will put together for you all the packing equipment you will need for the move such as cartonsbubble wrap rolls to adhesive papers and markers.
It is recommended that you estimate in advance the amount of cartons you need so that you can start packing easily. In addition to this, the 'Everything for the mover' website also has packing equipment, ready-made packages suitable for the size of the apartment you are packing, and other means that will help you pack an apartment for moving efficiently and quickly.
Tips for packing an apartment for moving
When you are ready with all the necessary packing equipment comes the tedious part of the move, which is the packing phase. You should make time for yourself and start packing relatively early so that you don't arrive on moving day stressed as a result of not meeting the schedules.
Of course, the recommended time to start depends on the amount of things and rooms you are packing, but in any case, consider the following tips:
Get rid of what you don't need –

The longer you live at home, the more things you accumulate that you don't need. Therefore, to minimize packing time, just start clearing out everything you don't need or want. It is much easier to sort and deliver things and then move fewer things, than to pack everything and realize upon unpacking that you don't want half of the things you packed. You can give or sell the things you don't want.

Take care to disassemble large furniture –

Unpack ahead of time all large furniture that can be dismantled. This will help you save space and it will also be easier to move the furniture when it is disassembled. After you have disassembled the large pieces of furniture, keep the screws and small parts together in a plastic bag and tape it to the main piece of furniture so that they don't get lost. It is definitely worth starting with this task a few days before the move and not on the day of the move itself when it is"G is much more crowded.

Wrap furniture that you don't disassemble –

It's a good idea to wrap furniture that remains intact, such as the sofa, the tables or the dresser with the drawers, so that they receive maximum protection during the move. This is exactly the reason why there is plastic wrap designed to protect sensitive objects and prevent them from being damaged during the transport process.

and finally take a breath –

Always remember that the transition day will pass. His end will be over and you will be after him. Therefore, take a breath, take a deep breath, prepare for the unexpected and be prepared in advance, so that you can move through the apartment easily and without losing your sanity!