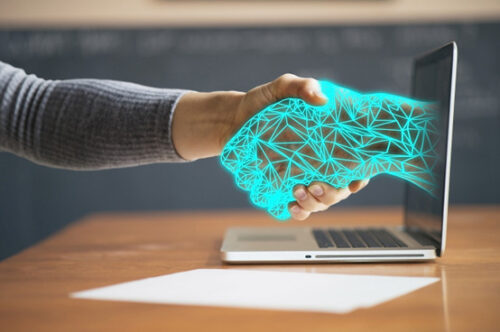 The high-tech market has experienced quite a few changes recently. Not only because of the global economic crisis and the great upheaval brought by the waves of layoffs and company closings. Beside all these, there is a storm resulting from changes in search processes High-tech work. Many job seekers have recently discovered that there is a growing increase in the use of artificial intelligence, special questionnaires and a host of other filters until it seems that the importance of the resume is irrelevant. But the truth is different. The same noise comes from a series of startups that have raised millions and are already working on developing AI technologies that will filter you according to your achievements in dedicated simulation tests for the positions you desire. And in simple Hebrew, instead of sending a resume, you will be asked to pass tests that will determine whether you are talented enough for the high-quality and rewarding positions that until now have been blocked from you, preferably in high-tech.
What does this mean for job hunting?
It really sounds very promising – but there is nothing new here. All in all, it is a matter of changing the order of the existing elements in the selection process that a job candidate goes through in the company. In recent years, there has been an increasing burden on employers and recruitment teams in companies that receive thousands of resumes every month. From studies conducted, it takes experienced recruiters to screen resumes in 5-10 seconds. Companies have been testing skills through simulations for many years – starting with screening tests at designated institutes, occupational psychologists, organizational consultants, and up to practical tests, giving presentations and other various tasks that a candidate is required to perform. If so, in practice, job candidates will continue to be sorted based on their resumes, only that they will be tested after the simulation and not before it, and will still be a decisive factor in the hiring process, whether submitted as a document or passed orally during the interviews. If you are currently looking for a job as an engineer or programmer and you think that the interviewers will no longer be interested in your education and where you acquired it, or in your career path – you are making a big mistake. The recruiters will continue to "dig" into your personal history and ask questions about your past and professional experience (including, for example, why you left the last company you worked for). Many companies emphasize the investment in the creation of the resume no less than the various stages of the interviews. The screening will be mainly based on the quality of previous employers and the education acquired. why? Because the previous filters (educational institutions, military, former employers) have already filtered skills, including their application in the labor market, for better or for worse. And if we are talking about experience, in fact one of the hidden requirements behind the "experience" requirement concerns the employers' desire to hire independent people with healthy work habits, who know how to deliver the goods. Many employers are looking for hard-working employees who constantly set themselves new challenges and are able to face them in creative and different ways.
Simulations, tests, and homework
If you are a technology lover at heart and are enthusiastic about the opportunity inherent in new recruitment technologies that incorporate intelligent automation, you should take into account that this means endless simulations, who knows how much time and energy they require. Already today, many candidates resent the simulations and tests that potential employers burden them with as part of the selection process, tasks that sometimes take up entire days. Now, they will be imposed on everyone who wants to apply and not only on those who have already advanced in the selection process. As a result, people will choose to invest their effort in simulations for the more desirable jobs, those for which the required skills threshold is very high but the chances of success are slim, and this instead of sorting into jobs relevant to their skills. On the other hand, many will give up the "pleasure" in advance, which from the point of view of employers may lead to missing suitable personnel, just because of the new technology. And we have not said anything about the errors and biases as a result of diagnosing skills using a "machine", which is generally not clear whether it is more reliable than an initial screening based on work experience, the quality of previous employers and education. On a personal note, the benefit of sorting by skills is limited to non-professional, non-complex or very junior positions, certainly not to central positions in the organization or management positions, where the cost of error is the highest. There is in general great doubt whether it will yield a significant benefit in recruiting quality technologists, for whose honor it was born in the first place. In my estimation, he will not discover enough new stars to justify the technology, but time will tell.
In conclusion
Life always proves that not all problems are an exact science that can be solved using formulas, and different tasks will sometimes require creative thinking abilities and out-of-the-box solutions. The innovation and progress that characterize the high-tech industry require its employees to constantly reinvent themselves. The companies are looking for creative employees, who know how to think and deal with problems in a broad and deep way and not in a monotonous and inactive way. Such a way of thinking is actually a skill that can be developed through practical trainings that encourage the participants to share and share insights and find a variety of solutions for every issue and challenge. This ability helps the organization to work efficiently, adapt to changing needs and in some cases even expand its fields of activity.
In the meantime, employers will probably continue to use your resume as a primary screening tool for many years to come. They have no reason to take a risk, in most professions there is enough skilled and experienced personnel.