The 100 center of the Israel Police received a report a short time ago (Tuesday) about a person being shot at in the settlement of Majd al-Khrum. As a result of the shooting, a 32-year-old local resident was injured and was taken to Galilee Hospital in Nahariya in moderate condition (according to medical officials).
As soon as the report was received, police forces arrived at the scene of the incident and at the same time a helicopter was launched from the air unit and roadblocks were deployed on the main roads. In a short time, the police identified a scooter in an open area near the village of Yasif with two suspects on it. The scooter was stopped for inspection and during the search that was made a gun was found in the possession of the suspects.
The two suspects (20 and 21), residents of Majd Al Khrom, were arrested on suspicion of their involvement in the incident and tomorrow the police are expected to request an extension of their detention at the Acre Magistrate's Court. At this point the background to the incident is unknown.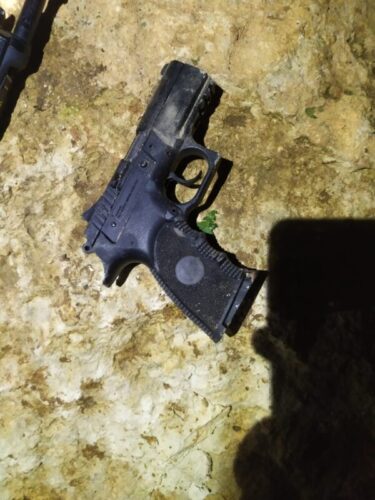 https://www.mivzaklive.co.il/archives/644591