Investigators of the Israel Police's special crime-fighting unit (ILF) in the Shafla area, began an investigation on January 5, 2023, upon receiving a report of a shooting incident in Rishon Lezion in which the late Nissim Assig was shot at close range and a few hours later died at the medical center.
The Central District Commander, Superintendent Avi Biton, assigned the investigation at the end of a special situation assessment to the special unit for fighting crime in the Shafla region, given the seriousness of the incident and the relative advantage of an accelerated investigation in a regional unit, which carefully examined the circumstances and background, including a financial conflict between the two.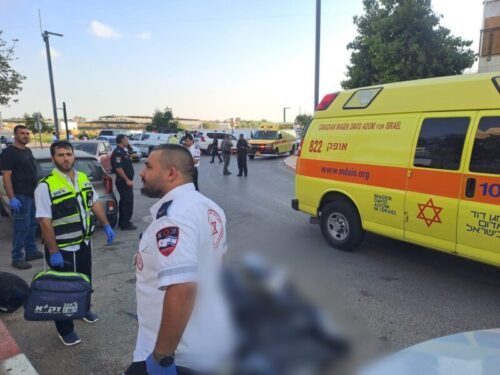 In the meantime, the investigators conducted a variety of investigative steps, using technological and forensic means, which led to the identification and arrest of the murder suspect – a relative of the murdered man, who was hiding in a secret apartment in Ashdod.
As mentioned, today (Tuesday) a prosecutor's statement was submitted to the Rishon Lezion Magistrate's Court, at the end of the investigation and in accordance with its findings, and in the coming days an indictment will be filed against him by the Central District Attorney's Office and a request to continue his detention until the end of the proceedings.
https://www.mivzaklive.co.il/archives/638354